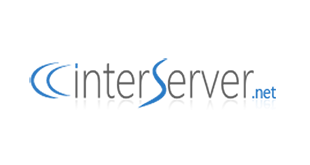 Real time suspected malware list as detected by InterServer's intrusion systems.

rbl/rbldata.interserver.net has folded into this new project. DNSRBL remains available at rbl.interserver.net


Total Possible Malware: 175068


Total confirmed malware detected: 25116


Total found from hex match: 148320


Total not malware: 1379

These are unofficial clamAV virus databases created by InterServer that are for use in the Clamav Virus Scanner.
Automatic updating DBs
Logical
Whielist

Original Virus DBs
These dbs were originally manually kept and updated. The system is more automated now and the below will rarely update and are kept for legacy purposes.


IP list - malware posts, ssh/ftp/email/modsec scans, spam and more

Top 50
3aca04e372034dcf0d0569f7061cfa0eeb294dacbb77d7eaa13315e47cc32bac - Total times 775

451636ff5d0d6282c0a8414436fb83a82788b227b96648f4e7082b48c7fc2c27 - Total times 342

768d34f446d9bb00d79deeda6287fadc869b2620b5f591ea73e7980e9ecfa0c8 - Total times 94

d84a56fb349d642c6feb48b4c4799a693453c01ae20a37b30ceb3d1ca90aeae6 - Total times 28

6618ad4f93366e7c154ac8c2139f46a0d92edb55eb135062c03c932bc26b37b1 - Total times 13

bc1039c8351fdd597a978eec888ec9c03854b2f8bc9937141de6b181294eb88b - Total times 13

7868b64d035d0c1ef5332da31fa8e61093b568e9d63d51b474aa4db1c28b767c - Total times 13

2b703a0898170d454d7ea9ac68c91366799492687f0cc0aed31e438d1a47dcd6 - Total times 13

8ffdde6b6cbfb28d247576ae42bf9bc9052dd56efe941ffb2a510e886d22c632 - Total times 13

ebd10dbc7e46d1fd261af7393f13f374dba6a07ca16831965491392ac130e1b4 - Total times 3

fed13f55d7e0d61a4a42405a5d4f99ebd46ac10d5f4f73b73ef572fd04e59cce - Total times 3

eb5825e316c90276f948251e3eb3f82b89f0c3d35ee78255aa5aff612a9e1673 - Total times 3

d6aa92bfe44b67fa64976246e3e1033988b9fc80e282611a3bbcb6f85ea5ffee - Total times 2

242b512024e9157aa7a5d66a1cc15f7ae59ff4dfcd4a1f917bf593708e4b421d - Total times 2

ba4be688deb7dcd7fd90e722bd3c3afdc3051c3f1dc9e25b3e3b1ae47e7c4152 - Total times 2

4a0185ee964ee5a3bc34a667af1ae95d4169ac35330cb352b1d959fa101dd6fe - Total times 2

066523d4bb270caf537ec70f611ef9269a308f8bd907a4c6329347a95acfd38f - Total times 2

78ef8ce8a6729203313add78a77a16ebb038af0bce9269e89805ae3cd01a7772 - Total times 2

b8c8fd1cc4132f56552835180688fc28743b8822c6b13f05d53d41b3f0302fa4 - Total times 2

95c224c1e98f27e0701889699a87c8b8bc87b3b232751e7150b548d3f0bf3d20 - Total times 1

952a76b0cdc5a96d953745f1d6ceac13c622207c5d15718f94271647c0964d45 - Total times 1

ec6881e3eb7a20e2d325b6030479d1fc024c748087d9296c6c2b6057c9381be9 - Total times 1

cbf67c35c5c54b3333da9bd3da16cf2df786777d292e15554dc9a8b1bd0800ec - Total times 1

c3575b280ce0dbc13c0f3903a4709e033c04f3f18dc0538aae21fafee2ac0f42 - Total times 1

f52fe2ea034dc717d8494530a330be8844903afa010e207745e284320168ab1f - Total times 1

2cc101fbcabb278c1f50e31343b825b3ccedea4902f668352300525ef4b7dac4 - Total times 1

2180ba75579ab1e712361b7d3f688b5201f8a722d23fa838924e28d7ca1027c0 - Total times 1

77a54ab3d340ad696c3b6b9b03fcb2d7d9c93e07c9e7108028ac61b5347d7a7b - Total times 1

eaa92164264514ea5a73aab9488eeec9414837c1bd2367300a051e49b715d307 - Total times 1

8941dd1e90358b6a34531297dbfc030eab57c18bafde617f8796aaefd8784d80 - Total times 1

8cd3e22b719053fad599d4e5e6015ebb8daffc7f96e34bc46f25f7e056c08792 - Total times 1

f2b8cb91b96f2f34f03c449983a930c85ebd713b1467108f47e6496f5b903caa - Total times 1

ae10886dc170980c1fc80fcb2d9ba43cba1fd2c374d3b9478bafdcf3359bfe2e - Total times 1

365d186e351ac31c96a4289b347ae4af72f20736a9ac25fdbb530323910de811 - Total times 1

6f814c276b3c1abe1b522a8b65b13ba0d67f33eb356ca3c87d61662d1209c8d0 - Total times 1

ee5a08d2ba125352541b81cc8c2ee3e33f23c655edba693b18bd66590f40f4b3 - Total times 1

e67b1708869da112815764c460121c857493d6fd43b80e7cf86fcbfec2f4c1a8 - Total times 1

47fb035a1b9e478fb9e8505c2eb65598c46a96d560fe75926570770f50c963be - Total times 1

87e0dcaaf1e6144f1ee3d0995b05fc891d153122166f202721a7bb8966c21688 - Total times 1

f0894237119dda50a0e655d0ed66f0b0a214de839a487266fd517b6189366f6d - Total times 1

e1e9ad8eca370e7363cb05fd6ef95aa9b405e776a751b8eb66212f6f38708941 - Total times 1

119e093a0d06da1b6e59a90559153ccad34d153ee5d4fad21d65606773c0a8a3 - Total times 1

bc34acd8508a95ff86ec49e3945d5221a6ebca49ecd6d5ac7c0a4f8d7d977312 - Total times 1

f3412c1432fb2790e5c25eb8a368fe83b096d527b7a04b532c20cb911ce6e25a - Total times 1

e07e8d31b3cbd0961129241f6a49e78b405cbb3d8f2d0efcadb3d2c45e9f7e65 - Total times 1

af2bcf39e7d77382963359ddd1333c643c277be751d0a12d08f37af620f00824 - Total times 1

063c4f5adb1b8a2c101c538450eee63233745b1d3bedbe8cb85b32e2ae8ed5e6 - Total times 1

718b7bf7a88c4b734f4adf067472fa8f88a7d82c2fbf0e3cf13e21476c96cf5e - Total times 1

afb9a33f5c3c4f105aef522155de62b92c00a08fd7d5c29d6057de537057b185 - Total times 1

1e189a3ff8f3621e2316b2297f9a24754c692e746d1c46e5343bdde981825d3c - Total times 1

Go deeper 1000



Malware Full List

Back



Copyright InterServer, Inc - john AT interserver DOT net