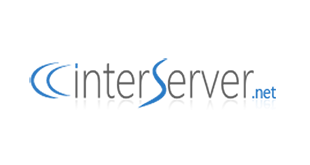 Real time suspected malware list as detected by InterServer's InterShield protection system.



Total Possible Malware: 1711749


Total confirmed malware detected: 532528


Total found from hex match: 1128314

For DNS based block lists and clamav signature usage examples check out the usage page.

These are unofficial clamAV virus databases created by InterServer that are for use in the Clamav Virus Scanner.


Automatic updating DBs
Logical
Whitelist

Original Virus DBs
These dbs were originally manually kept and updated. The system is more automated now and the below will rarely update and are kept for legacy purposes.


IP list - malware posts, ssh/ftp/email/modsec scans, spam and more

Top 50
019777156a8e8f72602e62a061f53485990e70c6ef2c7b072362719981bc0611 - Total times 85896

ce528b2945b5a00ac8471e2e1132998685f6b27e36da20328eda15c83199a582 - Total times 16986

7e6a2105e1ac9c3bf670fd56b986e79cd1064455363cd1b5bb04cfad4c8da192 - Total times 16092

d0cff693e5d8df9cca10a569314aa61a2f311f035c24661ab7e7ccfbe81e2e1f - Total times 15450

2175a8ca3df487dda3f7199a0018f4785c01a6ea345e6d0646ce58397c4ce773 - Total times 8320

767987c78dcc35b8653e012574bd4c818f3f5f182d90b2a6fd3757503cdeaad9 - Total times 7727

12d233b84ed1f3ad3c5c62070f3e2c5f115dc09c31958cee31a4be60b352168b - Total times 7608

7d38e48ca2f21281049ddcd64fb65b478a4cb5fa83630ffaf789ab46e7959a7c - Total times 5750

ac0f4fa3d19c3f2bb9ef447227b0997def73c7cfd57278548341d63f3c601774 - Total times 5368

967e8e48a40a864310a2ede35ed1bff0e101b2ab8f949bd3d1e878c528cf16b3 - Total times 4786

35c98e2008a4a41c54da3c9d63a56f2e7fdeeaac632bfde19c94f814a416244e - Total times 2866

8222950e1ef31373a3aeacacac55df95f7f953aeb0a1f220a89c49cdc9f57a16 - Total times 1188

81cef185292f409f5b452ed7d9f6d1260194b21509ee5161dcd18dbdbd03cdf0 - Total times 990

be6d8177d80f14abe389b5d4eb6f0d04bac671174036aad01bc0eac5b044230a - Total times 981

32e4cefe754ed8677eb3635c0dd28fb93937dcc06d0c44c4569fb4ddae8abdd8 - Total times 872

0a70f5a701889776e72e100ed55bbdbf6429266d87996fa0928ec83ba30b202b - Total times 872

57cdc9eb709c08487cf83bf549094963f9f335f16bf91d28647862eb4b1c4bee - Total times 815

fb88371baa21df9acfb88a52fbdd9ef3a5f52f2ef232e058f98a55de1a2373b9 - Total times 815

6364e4776d4731585e06ba55e19e9255922b26fae162828c631f73581db3bb8c - Total times 780

d58e9630f773abeb2c9b8b24121770c398f37291e0dcced2a748ba5e0e2510f7 - Total times 780

32acacbd1d295e1c74d9b8a709a0fbf2137ca97029758a5d8cf75abe0fbe8e8b - Total times 780

405c458675178eb5579efde36b580ecd1efb8e1bd317ce91b96a18fe31117b39 - Total times 713

85f55679ea45d530517a4ad8b170b96999dd8204e4323fc2c2dbe792b3d62e79 - Total times 708

072c4d5b0d5f87793a5f6aa595f77fe75312784287d80282124689123298f02b - Total times 653

fc62491d970e39bfeeadceffcfac5204f200334c178a1d854558b318aa875e3b - Total times 594

065b73849973365c611f03e3d8fcb726e98b20ff57d6d3f68d8a164c40e09396 - Total times 594

469780c89e431c6db87e06c8363693abe1e679e22260dbb3627772b99653aa63 - Total times 594

4c6bbd42b0b31679db78dfbd449723cc2874192c37a2045804654b833f1d5016 - Total times 564

e9bd9f19b853af6da21d73afbe9385ba9d2bcd956e3c625ef567d794a80e0ebe - Total times 552

d62b72828bb2b2e77a350445c1538312feb093e5dada76956a6135a93cfa97e8 - Total times 539

c76bcf6bf28b3f52837e81a402615e76c4c9b01e5a48de5652583b2480618603 - Total times 532

c178fd795846b2f4c23aa35e3d1018a706adb99cf0f04929da2fa97e3d0e588c - Total times 530

afd1ea75df425a08cc087bb6337902901cf0e3b51bbdaf2ab3c4deea900bae81 - Total times 530

55d205c8d5173ce64ca7ad40850ad764c4daa62c933540279a02edcd82bda80c - Total times 530

47d899a98344e8ec35da277df560926b1104448071b863550543a776ec4e8dc6 - Total times 530

1f47bdb0d87517454b5ce1b62ed202777475749285aeda0cd44d86f650cb9130 - Total times 527

720e2d2808f015b09e3c3c83739759c5a949fc246413632584b36384e2e20000 - Total times 525

45bc27c3112ad6342232720788688d888dc86ed0a670090f51bbf4368d205333 - Total times 509

5e327430c07f37a2f12d6679f47850aa0e39cd023c72cc414e57c992a6c99faa - Total times 470

06c33ddfb9c623b44d170e578a58fc99bdd54c5f3d4f940708a42469f24f6a64 - Total times 390

8ce3de75ffd9c07d85bfbaac41a684ffc8628ef96ff1a814cad270d9a0e4dee8 - Total times 390

76478a3c1df8e1e0220c70f17504aeb1b080b165703bd8a1a7b35eebc29acb86 - Total times 390

442b3e7f0037496ae1fe19273db71308bf82175e68d4f8f57d9aee7925c421bd - Total times 390

27fb8552409a7cd70525d20ed981c8407d49360de29c3fae000091666d9340b7 - Total times 390

84c0c0060ed7082696bdf0027867a485429bb869d14b05c7c61dc39202fa7173 - Total times 390

35f3cc799525f40b53c46e446c0fc04f0ff7de1dfc2c86a26fffc9eb3ffcd3e7 - Total times 390

71994747f714f623b1c987232636ddcff5691c5313f051f16bc5f82326af2636 - Total times 390

ae2c20c2e9a46411fb24e9021971fecaa03bfa25511dbeca5d9eb1bed1f4e9fb - Total times 390

923b0ec4d4b9368cfad05b613a74a3e8cf0329ff9a706d10a8dad27f06ccbc4e - Total times 390

5efd8cbf36ad40edb88d4e36f1b71c7968a4fdf9076b54239129a33de6f3b848 - Total times 390

Go deeper 1000



Malware Full List

Back



Copyright InterServer, Inc - john AT interserver DOT net