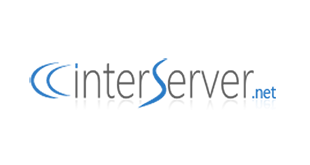 Real time suspected malware list as detected by InterServer's intrusion systems.

rbl/rbldata.interserver.net has folded into this new project. DNSRBL remains available at rbl.interserver.net


Total Possible Malware: 179831


Total confirmed malware detected: 27421


Total found from hex match: 150591


Total not malware: 1530

These are unofficial clamAV virus databases created by InterServer that are for use in the Clamav Virus Scanner.
Automatic updating DBs
Logical
Whielist

Original Virus DBs
These dbs were originally manually kept and updated. The system is more automated now and the below will rarely update and are kept for legacy purposes.


IP list - malware posts, ssh/ftp/email/modsec scans, spam and more

Top 50
af780184c0ee0134ac11f765f9b5687af83dba527fdd4bc263b0626f1fe289af - Total times 57

628e6d55f050b8ad02025eff5fd6638ca294de26482cea0c9e46a25f6220986a - Total times 6

510360c08fdc2ae1337d1cb7fdf2468ab4f71e07a7aa7f4fe82731d5bb7e9ffa - Total times 6

313400d2d8a0e022f0347b4a085ed6942fcfddabfdf15f4339c0d1aa566a1881 - Total times 4

cacda69f5209d5787c8b0176ea8b5d62763f813d7f862ff7a60b979029e32301 - Total times 4

ec9e87e0a1519598475da93645ca6a762e96d5c8b716669758f417dfcf47ccc6 - Total times 3

1d47cfee87e3dded792528442c0a7d7b71df956697a87da4c389fc1f89821d78 - Total times 3

5d49f7e2e55747042ca9f6ab323fd9ec1cc757719e839a61214a1caf58cd89f5 - Total times 2

f927635337c4d066c039e4a2924af62d8c566252e63278348388215f67957d5e - Total times 2

c1bc730333865dd98760c07c5a2ca3e15c08e63f5f57bd2e5c336965dac8eee2 - Total times 2

d6aa92bfe44b67fa64976246e3e1033988b9fc80e282611a3bbcb6f85ea5ffee - Total times 2

d31106a144b6bf67555f1067f57a0e1c1ce5453c7e518bbf94e426f46b464741 - Total times 2

430290ea968ea27d0e7c4a9d30a2f66a379f2ec4482836c0258b425a35c5e0d1 - Total times 2

faf872e99603f6c45702402670737c75657c7afa121420eb0ecac8eab11c7e85 - Total times 2

0c570b78f16cec56307eadb212dade18c3df1c304f8bf0341813bd5294d3419c - Total times 1

594d8230ea6afbe4bafac36ae2fb08ac103fa7d9349f231b8e964376fcbe3e28 - Total times 1

9d6c440b895369f4b27f5ab36a1ca2cc62f20dd50e8bd977f52e4f4cbc53ff8f - Total times 1

a4bf04ad4b99df586a12f3dd54a4d42243ca85a7e01efbc32f7054c8c3199dce - Total times 1

d519e64cb5bc55454c70d721c9c2c1557b2e1bd9e207e46796b6169925e12236 - Total times 1

17c8f9b10989bb377934bc02fe52a4a3bcf8e25aa7c014aea87ccc2165e97ce8 - Total times 1

6da63e5685372ed5e6de4e66fafd679e65d26339f0723ef6962d5a4501514880 - Total times 1

36dbcbe21e00701016538b09f0a35b6c30c0c57030ffa9ff50ced66c14c41533 - Total times 1

c294179675ff2a1e74321ae4ba2e663437340c19d78a783d81e552ea3544351c - Total times 1

4836ee8d26342624750f9bbb05798d1e00a924d83aeec1a1c9414ef7bf63719e - Total times 1

f2748601ee778e60b973b40567338d3ab494a6f1e55b4057c38e013571f8cac8 - Total times 1

c4392f1ec1d529bd739184e0bd9dbf39829711898d91f24393feeb37de9aadeb - Total times 1

010d02d0c6ed24987a2dc2993cbcf81076c7c1b5a76d4c37a4a4aaf4e73967db - Total times 1

dacf3ccfc340804e775aeeb3b4b33591636ef7c24dfe6b417f92747ba3e969be - Total times 1

1095d3656f7a13b19e10acfcc064977cec4edd3a658f0b6cfcf5cf4c799ed968 - Total times 1

1effa4515ce59bb9f138400647316e9f651ab8985ea166ef033c4bb8dd168235 - Total times 1

6fa08c09a64c86ef9c05c471f8d970996342fbaa078e462042aa01e74ddae2dd - Total times 1

0a97468633bedfe1bc60dc17c378f3f2ab414898148ad8a7b80d2fbac0556d66 - Total times 1

9216d6e1e379c1330e992a3b768b63c5c169144953a6de2adbec7bc3f1c300c7 - Total times 1

cde6e701730bcbd2f5583856d39c73339645b4b98c9304ff31a8738ef38002af - Total times 1

0e57721492a1aa91e3bf70c3c34e0968b6decee5d874abb33d29088a2eccf783 - Total times 1

1ef3dc06baa71cd3ed4ae73642a90bd03ad1c503e55eeeddd0e624d80b79d749 - Total times 1

149dae9fa1ef45a45ca83c4c7274466b534d3b89abf76bbca8c196d9f8bc6cb5 - Total times 1

aef7feb330c34816fc1ce7388bf04138e10c3aee9251174be213c8194d818557 - Total times 1

6cd73eb18cdf0d22b9d6f68942beb9d8488bdfe58d3f1050b3843c548e7ec5e6 - Total times 1

5f9a46d8ea3943f8d12d369531b8da0a7c4f9afbbaf03ff1aedbe98b7cf17fbb - Total times 1

1806abe1d21c977614237f6fb1db1c16d96225d7fef850897a7067cc2b04f369 - Total times 1

b06b3c9f6df4ac27b5471edd2b41be7aff0ebea73d56d4f325c24ed8f6de2613 - Total times 1

b2e07e88013cb862ff4b0c0f63f78478af47e3c86fae0670cb7c11155fff2f3a - Total times 1

4590238404b9213b0a9dbba6860c91f339503e8d3a6dc15f90aaefe59e12cd8d - Total times 1

ab940a732e3f6f4cffceb20a8fcb418b87af2262cfc107c3d1adc4f35edbf8c2 - Total times 1

af21fdcbf5a6c07b57882763b5649a78a2da4f6f1186609884580fe73a145ccc - Total times 1

3b6350dc4426812673980f05cd4869117156b969c9dce7c1db6ecf941c98017f - Total times 1

30425bee3c76c962f46678e11277de6ac4fffe25be305cedf94e350db1ae7ab7 - Total times 1

d83023b5692b3b1f7d396fc9013626a9e98cf54379ba549f159788a4d9f91ed2 - Total times 1

80ca590797d90a6d780b8e9d9fd973f2086dfbd339b38d9cc3f9d95b3dcd852a - Total times 1

Go deeper 1000



Malware Full List

Back



Copyright InterServer, Inc - john AT interserver DOT net