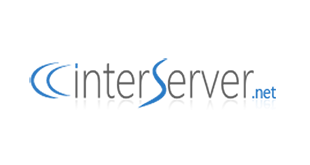 Real time suspected malware list as detected by InterServer's InterShield protection system.



Total Possible Malware: 1710342


Total confirmed malware detected: 531853


Total found from hex match: 1128199

For DNS based block lists and clamav signature usage examples check out the usage page.

These are unofficial clamAV virus databases created by InterServer that are for use in the Clamav Virus Scanner.


Automatic updating DBs
Logical
Whitelist

Original Virus DBs
These dbs were originally manually kept and updated. The system is more automated now and the below will rarely update and are kept for legacy purposes.


IP list - malware posts, ssh/ftp/email/modsec scans, spam and more

Top 50
019777156a8e8f72602e62a061f53485990e70c6ef2c7b072362719981bc0611 - Total times 85796

c5598650b51863aacbc966cd88ac74d71af57ac4266dd5963f83be421112dc5d - Total times 50312

a857f40e06b2cfa083b3d1a907190a2fdb660a313ac7a4075b090d9e74bd962b - Total times 50078

447c6b2345020ea814e61ed130883c18c3ff8143ad8f39f57ae1236ae80c0532 - Total times 26043

f85e290e9d9d9a9293a38431621903ffb80f2d855d59ce65eefc818c2c741542 - Total times 22798

7e6a2105e1ac9c3bf670fd56b986e79cd1064455363cd1b5bb04cfad4c8da192 - Total times 15967

a09ef8f8fd92f21c5b2051292dfba3f0057ed8e6b22dc1608866c69a0241380c - Total times 15224

d0cff693e5d8df9cca10a569314aa61a2f311f035c24661ab7e7ccfbe81e2e1f - Total times 10119

12d233b84ed1f3ad3c5c62070f3e2c5f115dc09c31958cee31a4be60b352168b - Total times 7560

2175a8ca3df487dda3f7199a0018f4785c01a6ea345e6d0646ce58397c4ce773 - Total times 5970

767987c78dcc35b8653e012574bd4c818f3f5f182d90b2a6fd3757503cdeaad9 - Total times 5547

ac0f4fa3d19c3f2bb9ef447227b0997def73c7cfd57278548341d63f3c601774 - Total times 5330

967e8e48a40a864310a2ede35ed1bff0e101b2ab8f949bd3d1e878c528cf16b3 - Total times 4759

ce528b2945b5a00ac8471e2e1132998685f6b27e36da20328eda15c83199a582 - Total times 4246

60d9cf20baa27b951f825d96e84367ce62aa1993ed693a965707ae7b54552778 - Total times 4053

d0854712b7885452c6e1fece56c601b7faa151cebb75e01a3faf03b54ef5b0e6 - Total times 4053

944dc35dbb21db4b38d45de736fc7c0e6d42d1327e9e67b64fbdf64e1f24fdfc - Total times 4053

8669eb8ee9c4a315437fea62705222702aca2215a69520d8ee09d56217fe9237 - Total times 4053

27f11ec199ac7351ddd849e881f4fb0c45b2bc310ff153b9ce33fb6e53cc0d05 - Total times 4053

a749048124f8159e9a0a6f68002b47154f256022d56b14f207130a71eba9d549 - Total times 4053

7d38e48ca2f21281049ddcd64fb65b478a4cb5fa83630ffaf789ab46e7959a7c - Total times 4005

584be934088beb2daa28ac48918c32fa43aec560e99b74914fd91f6ffe21455c - Total times 3306

5f873dfa8224d7de5aecd175fe889ce3e84c0c89719ab8889da9053cee2f4055 - Total times 2688

ce8c5a6a1f4cfbe2e7a7062b0c7b271c99c45c7fa38a8990885f946ed0af35b2 - Total times 2520

cfa23f015a8d30ce4bfa61149c770ba2e1bef171e10035827ef1fe39ec58af7b - Total times 2520

678a023eacc1427ca48ffe0c3b047f6d906d513c361c1a1f6b524be09d83c802 - Total times 2520

513ea51d9a96c7fbdc477f082e4b03021afa19f742bff96b1f91181711cbbb2c - Total times 2520

368a55f11cafd44a4b65c39bcabd7e3f590691011d6c15a35e5b088315eacc3e - Total times 2014

7966c80f7be559828ca101c8d3e98eb234e8dc6a3085b99666dbe1be75f307f2 - Total times 2014

fb45bea3b5c08957577fc020d2fb3850bb40f6e5e3b416376e91ab1868cb9fdd - Total times 1470

25d6c39743fd820a1f2952600da45f9a73c3d6378e95050835b183f597408629 - Total times 1449

35c98e2008a4a41c54da3c9d63a56f2e7fdeeaac632bfde19c94f814a416244e - Total times 1423

f965e743b2460e5a36af45f44e74781893a03055e6493573adcbbcc2f934174c - Total times 1239

3fdd3f6a28ac06c287c143291b635c2b588925ba6026c7834928d2dee0a22618 - Total times 1085

a6e2d0195f4bcef4a1532ad8512da8e3aa772f82c9966fa90de912ed4ef597b2 - Total times 987

7688ab544de8a5469e1f3e1663ea05c40afef950a7de54575721a41371d0d7ad - Total times 987

84ac64498c174a9d854c903b15ddedf57e19aaf861eab1a201ee62ea5a03e187 - Total times 987

5dd9700ea72ebe90045344860bb8194c4d90d460d48a3c90a3dc887bd771f8b8 - Total times 987

815548b30d0c5dd195f3e6d9549d8df9211bc134421d536d3b580d3b2d0434f8 - Total times 987

26ecfa6264f68e6a849a478068b634d47bffb3c2a1326d73e36fd4442022ac47 - Total times 987

f3aa2f8f98f12378abd6b9efbcad343766682c8160a3083187c01f1026651df3 - Total times 987

408ffd0f006536beb981a68ace40f38dcc0e5c94fa2b87eb12a44e15f2c91d0f - Total times 987

da3f0c3a89a0170bebace800d06baec35de1c5a9309b9f7794909212025b3fa8 - Total times 987

98d0d648647afebc172f5bc223c4a148bcd1cb6355bdb83c850b73dc933ff692 - Total times 987

ae499d20da3360952397023e4a5e43edfeb928c7992ed33f6ef0b5b82e3ca710 - Total times 987

4b1274f1dda38ea7f728d11a8af612d7a966d449ef952d8d2ea5b43c35529fc3 - Total times 987

ff7785bfafdc1ecc7ebb67643cf582bccb1009ebb84e6eb33766fee28be89059 - Total times 987

3eed7dedd690678a2cd34a5184c22bfd652b509f160831f6ff856004032fecfa - Total times 987

63c6858922da08af74b106eafbc63f2f1f09788952e80345c8b1e7819578b590 - Total times 987

8188ab75c949d164e76d06788eca3e069eb103bde8373708f460927723aa49b7 - Total times 960

Go deeper 1000



Malware Full List

Back



Copyright InterServer, Inc - john AT interserver DOT net