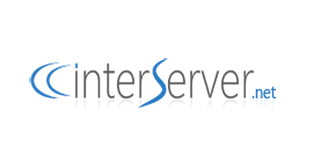 Real time suspected malware list as detected by InterServer's InterShield protection system.



Total Possible Malware: 1712549


Total confirmed malware detected: 532735


Total found from hex match: 1128374

For DNS based block lists and clamav signature usage examples check out the usage page.

These are unofficial clamAV virus databases created by InterServer that are for use in the Clamav Virus Scanner.


Automatic updating DBs
Logical
Whitelist

Original Virus DBs
These dbs were originally manually kept and updated. The system is more automated now and the below will rarely update and are kept for legacy purposes.


IP list - malware posts, ssh/ftp/email/modsec scans, spam and more

Top 50
019777156a8e8f72602e62a061f53485990e70c6ef2c7b072362719981bc0611 - Total times 85925

f0eea5605d085ddca3aa984a9dd2dd5f7ecf694eb8610800f0ab389d6455f9e9 - Total times 26169

2175a8ca3df487dda3f7199a0018f4785c01a6ea345e6d0646ce58397c4ce773 - Total times 11005

767987c78dcc35b8653e012574bd4c818f3f5f182d90b2a6fd3757503cdeaad9 - Total times 10308

7d38e48ca2f21281049ddcd64fb65b478a4cb5fa83630ffaf789ab46e7959a7c - Total times 8006

967e8e48a40a864310a2ede35ed1bff0e101b2ab8f949bd3d1e878c528cf16b3 - Total times 4800

584be934088beb2daa28ac48918c32fa43aec560e99b74914fd91f6ffe21455c - Total times 3322

32e4cefe754ed8677eb3635c0dd28fb93937dcc06d0c44c4569fb4ddae8abdd8 - Total times 1935

8222950e1ef31373a3aeacacac55df95f7f953aeb0a1f220a89c49cdc9f57a16 - Total times 1632

e9bd9f19b853af6da21d73afbe9385ba9d2bcd956e3c625ef567d794a80e0ebe - Total times 1551

5e327430c07f37a2f12d6679f47850aa0e39cd023c72cc414e57c992a6c99faa - Total times 1268

405c458675178eb5579efde36b580ecd1efb8e1bd317ce91b96a18fe31117b39 - Total times 1184

6364e4776d4731585e06ba55e19e9255922b26fae162828c631f73581db3bb8c - Total times 1000

d58e9630f773abeb2c9b8b24121770c398f37291e0dcced2a748ba5e0e2510f7 - Total times 1000

32acacbd1d295e1c74d9b8a709a0fbf2137ca97029758a5d8cf75abe0fbe8e8b - Total times 1000

3f2c3c69d8ac0e9028a1dc84d17b8846c017626becca2be2bbfab05abb4a9fd1 - Total times 840

065b73849973365c611f03e3d8fcb726e98b20ff57d6d3f68d8a164c40e09396 - Total times 816

469780c89e431c6db87e06c8363693abe1e679e22260dbb3627772b99653aa63 - Total times 816

fc62491d970e39bfeeadceffcfac5204f200334c178a1d854558b318aa875e3b - Total times 793

583b40586117494d0e1b32051b35c4149471d9004e8dc0354018083c03beabfa - Total times 740

38b25b9a1d61ea06faed03feac70d98530b681a4cea4c4dd0ee9ac8aa3b59d49 - Total times 740

bd6eec3ffd16dfb6f7d41c9bc21031d8127f7cbbffaacfb3f1577c2837a6caf2 - Total times 740

c76bcf6bf28b3f52837e81a402615e76c4c9b01e5a48de5652583b2480618603 - Total times 664

06c33ddfb9c623b44d170e578a58fc99bdd54c5f3d4f940708a42469f24f6a64 - Total times 500

8ce3de75ffd9c07d85bfbaac41a684ffc8628ef96ff1a814cad270d9a0e4dee8 - Total times 500

76478a3c1df8e1e0220c70f17504aeb1b080b165703bd8a1a7b35eebc29acb86 - Total times 500

442b3e7f0037496ae1fe19273db71308bf82175e68d4f8f57d9aee7925c421bd - Total times 500

27fb8552409a7cd70525d20ed981c8407d49360de29c3fae000091666d9340b7 - Total times 500

84c0c0060ed7082696bdf0027867a485429bb869d14b05c7c61dc39202fa7173 - Total times 500

35f3cc799525f40b53c46e446c0fc04f0ff7de1dfc2c86a26fffc9eb3ffcd3e7 - Total times 500

71994747f714f623b1c987232636ddcff5691c5313f051f16bc5f82326af2636 - Total times 500

ae2c20c2e9a46411fb24e9021971fecaa03bfa25511dbeca5d9eb1bed1f4e9fb - Total times 500

923b0ec4d4b9368cfad05b613a74a3e8cf0329ff9a706d10a8dad27f06ccbc4e - Total times 500

5efd8cbf36ad40edb88d4e36f1b71c7968a4fdf9076b54239129a33de6f3b848 - Total times 500

81ffa3d8bf16a1c21ca1e16b0cb6551c77cda8a76b5df089b711536e0b190eed - Total times 500

b05243cff40a5aa8384a57e477c73f2d6ed2d3bf1928491b20f85329f6ecf03b - Total times 500

3faf67c67929667f5f4471529166056b42cfba357bcff3c15c343f49ac7d1381 - Total times 500

4c2103761a68d4af998eda71c037bbedacdd1bdfd0e2312d29344e01f0e0f63c - Total times 500

95a5600fdfdea3d277d13134f7d777ad24221d0c60cc3fd65eec7f07482ede5a - Total times 500

5b3a2b86fc6ef3a66cde4306dbc7aad0fe44b286f9bd9f7156f47a94a6bbfafa - Total times 500

a0b389d46715ab18e8ce95fa1b307910eb995d5acf96d3580f73ccca031baaa6 - Total times 500

bb5483ae19f52f93964b60917ed3b6dba9f120f279addb4823b88b4c1df6d479 - Total times 500

0cd49c829520c88394ba018fd197acf77c16cc7a22f99cabca9a21109448f001 - Total times 500

3be373d260631cfdaece251a57f020f5901990552776bc77ecfc58465f68c4fc - Total times 500

13b5f704163296c9d2f6b0f1ca9d4299692ee4dfbac42ce619ed57e5a797a3b9 - Total times 500

29c6ff0d787025f8f07c18c3360b454f4cf8e3bdbe4d721c417a97248a20753d - Total times 500

59553e55992f80e69a1a73d337b08ea43ad85377bae7851b1a3387ddda8e3fb3 - Total times 500

09f5242cd73447104b0f5dfab4156f357958ab1921a385626a0255b69abde336 - Total times 500

b63c73bba6a5ec70f7fa5b5ce3f08eb92472513a1ccf087b4d7b912f6e3a1068 - Total times 500

d96dc4a497e6254a686ae3736e4817f437d4492d54cdc8c4ffa4d1e2621f0d4a - Total times 500

Go deeper 1000



Malware Full List

Back



Copyright InterServer, Inc - john AT interserver DOT net